LOCAL MOVING GUIDE
A tentative final bill of local moves is estimated using a simple formula:
(Number of movers + truck) x number of hours = final priceEstimating moves is an inexact science. Many variables factor into how long a move will take. A professional moving estimator uses his experience from doing similar moves in order to figure out how many hours the move will require. His estimate includes the amount of time that will pass from the moment the truck first leaves the mover's garage until it returns after the job is finished. He will then add in the cost of boxes, Packing Tape and other packing materials, extra insurance/valuation and known incidental costs, such as road and bridge tolls.One of the most important things that you should do before you move is to have complete knowledge of your new neighborhood, apartment complex, and the route to your destination. With local moves, time is everything. You can save hours off of the moving time if you can recommend a quicker route to your destination than the one your mover was expecting to take.
Always have a person accompany the movers during the packing and loading processes. This will keep their attention squarely on the job at hand. It will also help keep you informed, just in case your furniture needs to be disassembled, and you've been standing in your new home wondering why the movers are two hours late.
Check your new area for the availability of suitable parking for the truck – one that will allow the movers to comfortably load and unload your items. Double-parking means the truck has to round the corner every so often and you'll be incurred additional charges.
Know all of the restrictions. Most big buildings, especially in city areas, allow moves only between 9am to 5pm. Remind your movers to provide the necessary certificates of insurance. These documents protect the building against damage. Building superintendents will not allow entrance without them.
The availability of suitable elevator units for apartment moves is a very important, especially ones large enough to hold your biggest pieces of furniture. This will definitely save you time and money. But it will also save the movers the time and effort of carrying heavy furniture up the stairs and also from disassembling your furniture.
In order to keep the cost of your move as close as the estimate, the estimator assumes, in every situation, the following:
You will not need additional supplies to be provided by the movers.
You will have packed everything yourself that you had anticipated.
The scope of the work does not change markedly on the day of the move. In other words, you didn't forget to tell the estimator about important (and heavy) stuff, such as:
The lawnmower your neighbor borrowed from you.
The unknown contents of your filled storage space.
The "priceless" junk in the basement you found under the tarp- the stuff that your wife was hoping would be left behind "by accident."
Traffic from your old home to your new will not be worse than usual.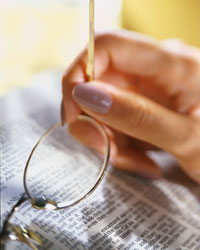 MOVING CHECKLISTS
The first night in your new home is exciting and busy and maybe even a bit overwhelming. The last thing you need is for it to feel chaotic. After all of your planning and decision making for this move, you can finally start to relax and enjoy your new house. Before that first night arrives, you'll want to have all of your essentials close at hand. A first night moving kit may be the single most important box in your move. It is no doubt a must-have for a smooth transition for everyone — including pets in your household!
The most important thing to know about your first night moving box is that it should travel with you, especially if you and your family are arriving at your home before the movers.
If that's not possible with your type of move (e.g., you're flying or don't have enough room in your car), this kit should be the last box loaded on to the moving truck. The purpose of the first night box is to have what you need where you can easily get to it, when you need it.
What Is A First Night Box?
Your first night box contains everything you will want to easily access the first day and night you spend in your new home. The first night kit does not need to be a box; you could choose a suitcase, plastic tub, or even a storage trunk depending on what you need to pack. Remember, you may not be able to find everything you need quickly in all the boxes you've just moved. Don't let your boxes bully you! Take charge of your first 24 hours and create enjoyable memories in your new space.
It's especially important to prepare for your first night's stay well ahead of time when you are moving with children and/or pets. It's no fun scrambling to find your son's sacred sleep time teddy bear or your dog's calming toy after you've just moved. After such a busy day, everyone involved in your move will likely be a little restless and hungry. Organizing and separately packing personal items and a few household necessities will dramatically reduce the stress level.
The checklists we've developed for your first night covers everything from sleep machines, electronics and chargers to toilet paper, linens and cleaning necessities. We've thought of everything, so you don't have to. It's important to enjoy your first night and feel a sense of accomplishment. Searching for a clean bath towel or your comfy pajamas puts a damper on the excitement of your first night in your new home.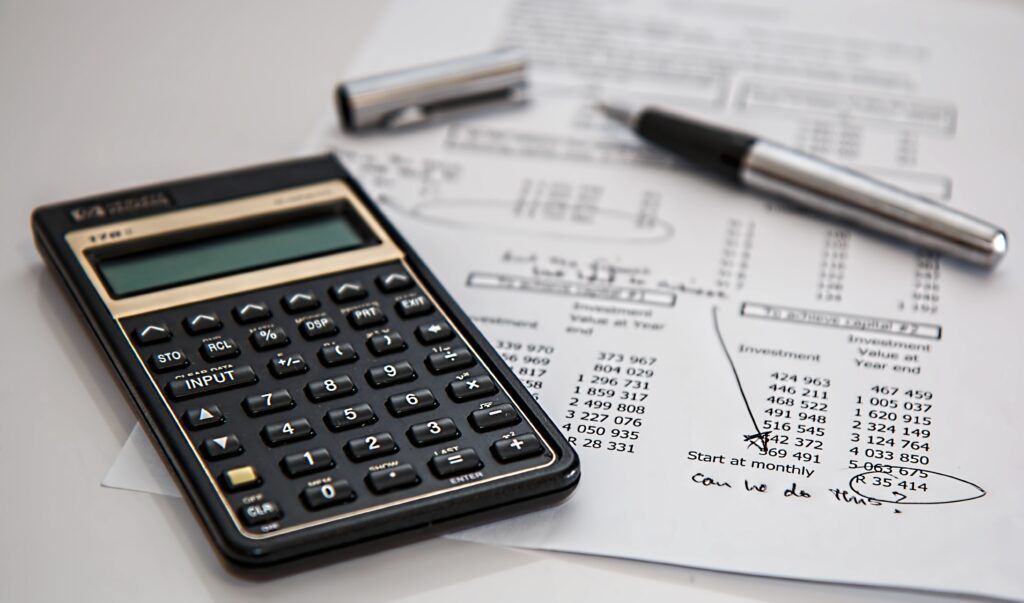 Moving Guide
6-8 Weeks Before Moving:
This is a great time to begin the details of your move.
1. Make a list of items you plan on moving to your new home and items you wish to take to storage. Make a list of items to be handled by the mover and those you will handle yourself. Dispose of the items that you do not need and consider a garage sale if you have time.
2. Get estimates from several moving companies.
3. Research and select a professional moving company. After selecting your mover, discuss costs, packing, timing and other necessary details.
4. Many moving expenses are tax deductible, so maintain a file with important information and receipts for moving related expenses.
5. If moving to a new community, find out about the schools, parks, recreation, and community programs from the local Chamber of Commerce or Visitor's Bureau.
6. Transfer medical, property, fire and auto insurance through your insurance agent.
7. Place all your medical records in a safe place. Do not forget prescriptions, vaccination records and other important infomation.
4-5 Weeks Before Moving:
1. If you are planning to do some part of the packing, start collecting moving and packing supplies. These can be purchased from your self storage or moving company.
2. Contact the post office and fill out a US postal change of address form and provide your new address to your telephone company, trash company, cable / satellite, water, electric company, internet provider, insurance companies, banks and financial institutions, clubs, local government agencies and any other utility companies.
3. Register your children in their new schools. It would be a good idea to involve kids in the moving process. They can help pack their toys and items from their room.
4. Contact utility companies – electricity, gas, phone and others for disconnection after your scheduled move out. And call ahead to have utilities connected to your new home.
5. If you have pets make arrangements for transportation. Find out if there are specific requirements for pet ownership in your new township. Also obtain the veterinarian records.
2-4 Weeks Before Moving
1. If you have young children, you might want to arrange for a baby-sitter on moving day to ensure they remain safe during the loading process.
2. Remember to return library books and anything you have borrowed. Also collect items you have loaned out.
3. You may NOT want to pack your valuables in the moving van, think about taking them with you.
4. Plants – some state laws do not allow moving house plants. Plants could be given to friends or perhaps a local charity.
5. If you are going to travel by car, you may want to get the automobile serviced prior to your departure.
6. Start packing items you don't currently need. If renting a storage unit, determine which items go to storage and which items go to your new home.
7. Don't forget anything in basements, attics, and closets. Don't forget about clearing out safety deposit boxes.
8. Disassemble your computer and back up important computer files. Avoid exposure to extreme temperatures.
9. Dispose of inflammable items like fireworks, cleaning fluids, matches, acids, chemistry sets and other hazardous items.
1 Week Before Moving
1. Make sure your items are labeled: 'fragile', 'load first', 'load last', and 'do not load'. This is important to ensure the safety of your items.
2. Ensure that your moving company knows the correct address and phone number your new home. If possible, also provide them with an address and phone number to get in touch with you until you get to your new home.
3. It is important to empty, defrost and clean your refrigerator at least a day before moving.
4. Make plans flexible, make arrangements in case of delays. Confirm travel arrangements and keep items you will need while the rest of your belongings are in transit.
5. Pack a box separately with the things you will need immediately upon arriving at your new home. For example- snacks, disposable plates and cups, bathroom items and trash bags.
Moving Out Day
1. Thoroughly check your closets, drawers, shelves, attic, and garage to make sure nothing is left.
2. Turn off all the switches and lock all doors and windows.
3. Be around throughout the loading process. Inspect the premises and see to it that nothing is left behind.
4. There must be someone to direct the movers. The driver must have in writing your name and phone number. Also remember to take destination agent's name, address and contact number.
5. Be patient if you reach your new home before your mover.
6. Sign the bill of lading and make sure your new address and phone number are correct.
Moving Guide
Hiring A Moving Company
If you plan on hiring a moving company, you might want to do some research first. Please review the sites below for more great information about moving and to find a company whose services fit you best.
What Do I Look For When Hiring A Moving Company?
The American Moving and Storage Association (AMSA) offers a Certified Mover Program for moving companies throughout the United States. This program consists of professional movers that have agreed to follow "Code of Conduct," by responding to customers both ethically and in a timely manner.
This group of movers offers:
Efficient and reliable transportation of household goods
Storage of household goods
Professional service
Prompt customer service when dealing with complaints
Arbitration
Moving Yourself
Some homebuyers choose to move themselves and their belongings. It you want to save time and money by taking on this endeavor yourself, be sure that you have ample packing supplies. Please review the sites below for some informative resources about purchasing boxes, bubble wrap, labels and tape.
Rent a Crate
Uline
All Boxes Direct
Dial a Box
Packaging Price
The Day Of The Move
The day has finally arrived! As excited as you and your family maybe about your new home and its surroundings, moving can make everything seem uncertain. It is important to take a deep breath and try not to be stressed.
Here is a list of important things you should remember when your moving day arrives:
Designate specific items that you need, that should not be packed with the rest on your belongings.
If you have children, make sure that they have at least two special items to take with them for the trip.
Make sure you remove all trash from your current residence.
If you are using a moving company or friends and family, specify certain unloading areas.
Make sure there are ample walkways for moving large pieces as well as boxes of your belongings.
If you are using a moving company, reiterate those specific items that need special attention and handled-with-care.
Remember to meet the needs of those helping in your move by supplying them with food, beverages and restroom facilities.
Lastly, if you are using a moving company, please remember to read and sign all paperwork, documenting anything that transpired during the moving process.
This Relocation Guide with A Free Moving Checklist Will Make Your Life Easier
You know that moving can be the most stressful events in anyone's life. It's on the top tier along with planning a wedding or giving birth for the first time. This relocation guide and free moving checklist is going to make the process that much easier! We've created a full relocation guide and a downloadable moving checklist for you to use for when you're ready to relocate. Things that you'll need to do before, during and after your move
While there are some variables that will fluctuate the cost of moving from year to year, there are other factors that are much more predictable. Understand how the distance, time of year and size of your household will impact your move.
Traveling Distance
No matter how you move, you'll need to get yourself, your family, and your belongings from point A to point B. While it may seem obvious that the cost of moving increases the more miles you travel. some buyers don't consider this factor until the move is in progress.
Understand that the distance you're traveling is directly proportionate to the amount of money you'll spend and do your best to estimate these costs ahead of time with movers or moving truck rental companies.
Time of Year
Your real estate agent probably told you that the time of the year can affect the price your home sells for. You probably didn't know that the time of the year can also impact the amount of money you'll spend on moving. While it might seem like it would be more expensive to move in the wintertime, this is actually the most affordable time to move.