Home Inspection Checklist: What Buyers and Sellers Should Know About Inspections
A home inspection is an essential step in the buying process. It makes sure that buyers aren't getting themselves into a contract to purchase a house that will be an expensive mistake. For sellers, it can be a cause for worry, because it could lead to costly home repairs before they can sell the home.
However, there is no such thing as a perfect property. A home inspection will almost always discover some issues that need attention and could lead to further negotiation. That being said, it is likely that many of the defects found by the inspector will be relatively minor—things that could be quickly and inexpensively fixed, and aren't going to make the buyer worry.
Whether buying or selling, it is essential to understand the FAQ about home inspections. You should have a firm grip on what to expect, as it will be a critical aspect of having success. The article at Maximum Real Estate Exposure covers the entire process of a home inspection from start to finish, including negotiations.
Home Inspection Checklist
There are 12 primary areas a home inspection will focus on:
Structure
Foundations
Walls
Floors
Ceilings
Doors and windows
Basement
Attic
Roof
Plumbing
Electrical
Heating
Air conditioning
Advice for Sellers
When you are selling your house and the buyer has arranged an inspection of your property, there are a few things you should do to make the inspector's job a little easier. You never know, some kindness towards the person checking over your home could make them look slightly more favorably towards your property—or, at least they won't be in a bad mood when reviewing your home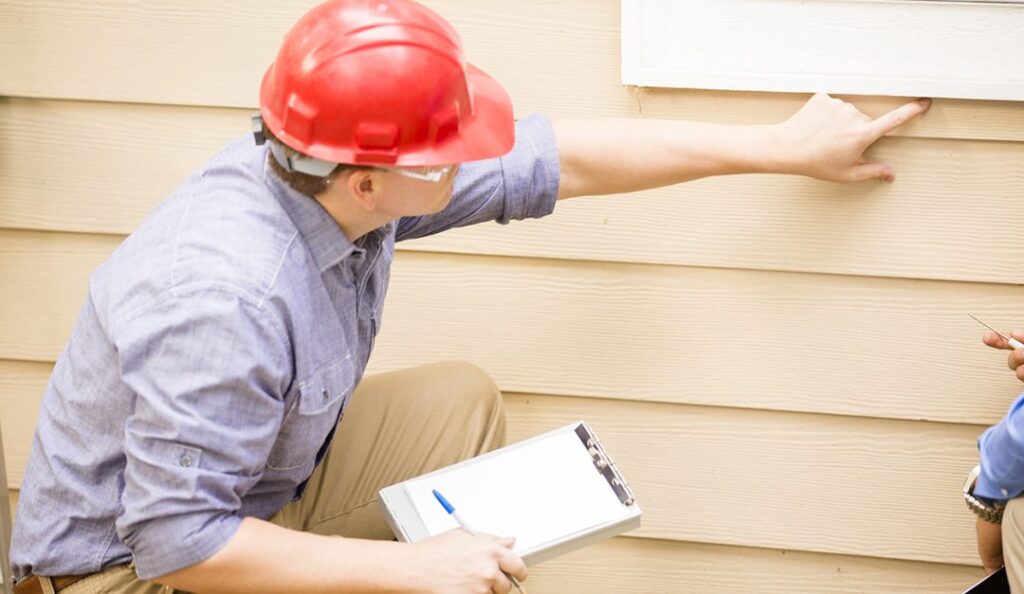 Home Inspector Practice Test
The National Home Inspector Examination (NHIE) is designed to evaluate the competency of home inspection professionals to make sure they have the knowledge and understanding necessary to provide valid home inspections. Twenty-nine states currently include the exam as part of their licensing requirements. The exam is administered by the Examination Board of Professional Home Inspectors.
Does the Exam Vary by State?
For most states, you can register online or by phone with the test administrator, PSI, to take the exam at any of the 250 test centers located throughout the United States. Exam results are accepted in every state that requires the exam for licensure.
What is the Exam Fee?
The fee for the National Home Inspector Examination fee is $225 in most states. You will be required to pay the fee when you register for the exam. You may reschedule or cancel your exam with no penalty if you do so at least four business days before the exam date.
What Do You Need on Exam Day?
You will receive a reporting time for your exam. Plan to arrive at least 15 minutes early to your testing center. You will need to bring your confirmation number, two appropriate forms of signature identification, including a photo identification.
What Is the Exam Format?
You will take the exam on a computer. It consists of 200 multiple-choice questions. You will have four hours to complete the exam and will have time before the you begin the exam to become familiar with the computer system.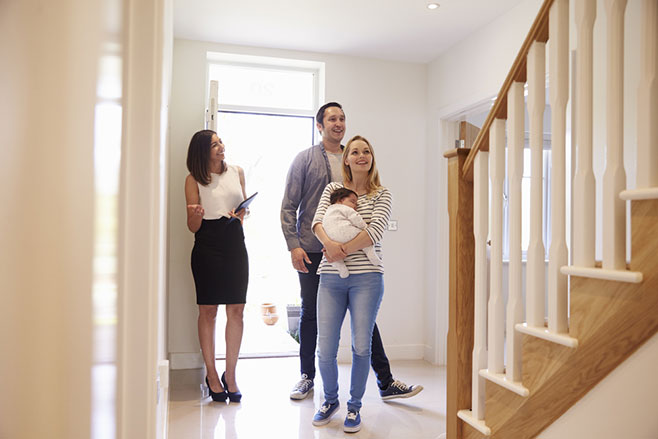 Preparing for a Home Inspection
Home Inspections
So, YAY! If you're selling your home and you have questions about the inspection, there's a good chance you're already under contract! Congratulations! Or maybe it's that you're just as Type A as I am and you're doing all this research WAY in advance because, well, you can't help it. In which case, I'm so sorry
Any inspections will typically be scheduled by the Buyer or the Buyer's Agent. Once scheduled, it is your responsibility to ensure that the home is available for the inspection. The inspection will take roughly 2-4 hours depending on the size and complexity of the home. The Buyers and their agent will typically meet with the inspector at the end of the inspection so that they can highlight their top findings and show the Buyers some of the workings of the home. We typically encourage our Sellers to leave the home during the inspection, to give the inspector and the Buyers a bit of privacy. That being said, there may be circumstances that require you to be home during the inspection, for example, if you work from home. We get that. If this is the case, please give the inspector and the Buyers space. Remember, they are going to be discussing flaws and items that need repair, and doing that in front of you is… ummm… AWKWARD! Be respectful! If they are not able to get all of the information they need , they may walk away from the deal.
What can YOU do?
You want your home to show in the best possible light during the inspection, and normally, that doesn't just "happen". It takes a little bit of effort on your part
Keep the Home in Showing Condition
I think I just heard Sellers all over the world sigh. I know this is tough; you have kids, dogs, and an upcoming move that get in the way of keeping your home spotless. But do your best to keep your home in showing condition. You want the home to be as clean and inviting as possible.
Open Up
What do I mean by this? Well, if you have locks on your electrical box, your gates, or storage areas, you need to either leave these unlocked on the day of the inspection or at the very least provide well labelled keys. This includes providing any keys for fire pits or fireplaces, and ensuring that the pilot light is on. If the inspector can't access something, they will make note of this in their report, and you can rest assured it is going to make the buyer uneasy. They may even try to stick you with the inspectors fee to come back out and inspect that area. Also, if you have a security system, make sure that it is off for the inspector. You don't want them to start their inspection in a bad mood because the alarm went off, trust me!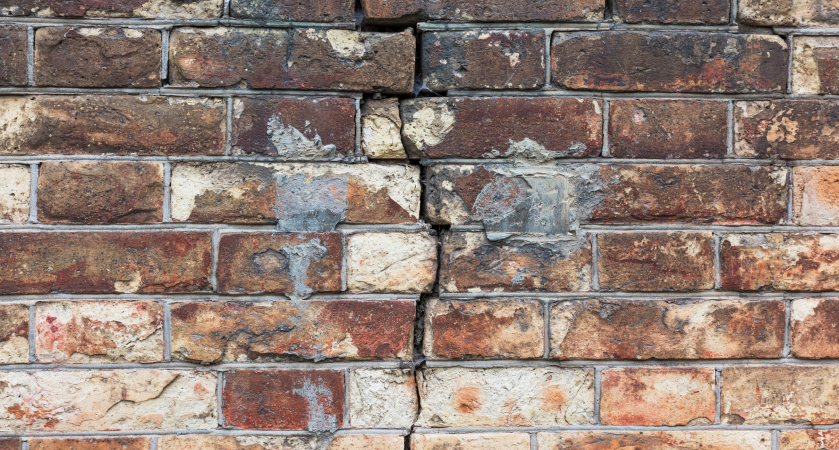 Sellers guide to preparing for home inspections
Competition is high in the real estate market…so how do you best prepare your home for sale, ensure it stands out from the crowd and attracts more buyers? According to 96% of our top agents the answer is spending time preparing your property for home inspections. By doing this well, 87% of agents believe it can boost the final sales price by up to 10%…and that is a lot of money!
Create an entrance
Your entrance is the first thing people see so you need to ensure you make a great first impression from the street so would be buyers are excited about coming in to take a closer look.
Here are some easy ideas to transform the front of your home – be warned though you'll need to get your hands dirty.
Add a fence – If you don't already have one – add a fence around your property. This allows you to separate your home from the street and will have the added advantage of making your front yard seem bigger.
A good front gate – Make sure your front gate is clean and in good condition – it's the first thing people come in contact with.
Make sure you can easily see your home's number and if possible add lights in case buyers do a drive by at night time.
Neat clean and cared for – Clean out your gutters and make sure your roof and windows are clean and free of spider webs.
Power wash your path and make sure it is swept before open home inspections. Spend some time weeding and trimming the garden beds. Maybe add some flowering plants to bring in a bit of colour. Make sure your lawn is mowed and any leaves are raked up.
Paint your garage door – visually this often takes up a lot of space so making it look great can make a big difference to your street appeal.
Having a neat and well cared for front garden – this gets potential buyers excited about finding out more – that's the feeling you are trying to create.
Keep garbage out of sight – Make sure your garbage bins are out of sight and clear out your letter box each day in case people are driving past – you want buyers to feel this is a loved and cared for home.
Add a path- If you don't have an established path, consider laying one to help guide your buyers to your front door. Plain white pavers look great against a green lawn but there are many great options to choose from depending on what your budget and taste is like. They will make a big difference to your entrance.
Light me up – Ensure your outside bulbs are bright enough and working well, in case buyers do a drive by at night time. Make sure that the street or unit number is clearly visible and that the doorbell works.
Don't have a front yard?- Make an impact by adding window planters, some clean shutters, good lighting and clearly visible house numbers.
Living room
The aim here is to make buyers feel good about being in your home. You want them to envisage themselves living in in your space.
Create a feeling of space – Today's buyers like large open plan living. If your home doesn't have a large living space, then you will need to make the most of the space you do have. Colour can help, receding colours like blues and greens can make a room appear bigger. How you finish a small room is also important. In a small room, especially one with low ceilings, keep furnishings below waist height and limit the number of pieces in the room. Clutter will make your small room look even smaller!
Careful positioning of the furniture – Show buyers how easy it is to live in your living space. These rooms are places for people to communicate and relax so make sure you arrange your room to demonstrate this. Consider traffic flow, conversation areas, access from seating to coffee or side tables and task lighting for work or reading areas.
Fix the flooring – Floors are an expensive part of any room to replace; buyers know this, so they will want to see quality flooring. It may not be economical to replace worn or inappropriate flooring before you sell, so make the most of what you have. Have your carpets professionally cleaned. Marked or damaged timber floors should be re-sanded and polished.
Highlight a feature in the room – One of the golden rules of interior design is that rooms need a focus. It could be a fireplace, or the view from your window of French doors. If you living space doesn't have a natural feature why not consider a feature wall? Even if buyers don't agree with your style, most will not have a problem with changing one wall.
House Inspection Checklist
If you don't hire an inspector certified by ASHI (the American Society of Home Inspectors), you're asking for trouble once you close on your house. It's not just older homes that need to be inspected, either; a new home may still not be up to code or up to par. Your real estate agent can recommend reliable companies that will conduct a professional home inspection.
But there could be major issues clearly visible when you do your first or second walkthrough of a home, well before you make an offer. If the issues are major ones – and you're paying enough attention to notice them – you can save yourself a lot of time and money by walking away even before you're tempted to sign a purchase and sale agreement. If the issues are relatively minor, your own inspection will give you a preliminary idea of how much you'll have to spend for small repairs or upgrades.
That's one way that a home inspection checklist can help. Here are a few others. Not all inspectors are as diligent as you'd hope, some may not be on the lookout for specific issues that you consider to be deal-breakers – and quite frankly, home inspection reports are long, difficult to read and difficult to understand.
Here's a list to help you through the entire process.
Yard
Is the lawn properly maintained, or are there patches or soggy areas?
Does the property slope away from the house, with good drainage? Is there any standing water?
Are the driveway and other paved areas cracked or uneven?
If there's a septic tank, is it leaking?
Roof
Are any shingles missing, or are there patches where the roof may have leaked previously?
Are the chimney and flashing in good shape?
Are the gutters and downspouts in proper condition and do they drain as expected, or have they been neglected? (That could be a sign that the house hasn't been maintained properly as a whole.)
Are the soffits and fascia in good shape?
Question for the owner: How old is the roofing?
Exterior
Is the foundation in good condition, or is it cracked or crooked?
Are there large trees (which would have large roots) near the home's foundation?
Are there any signs of damage from insects or termites, or rotted wood?
Are the door frames all square, or are they sagging or bowed?
Does the garage door work properly?
Is the siding or stucco intact or loose, and is any damage visible? Is any paint chipped or fading?
Question for the owner: How old is the exterior paint job or siding?
Interior: General
Do all of the doors and windows work? Are the frames caulked or insulated?
Is there enough ventilation in every room?
Does the house smell of mold or smoke? Are there any other foreign odors?
Are the floors in good shape? Will any need restoration or replacement?
Are the ceilings even and intact? Are there signs of previous water damage from leaks? Will any ceilings need repainting?
Are there cracks in any walls or ceiling, or where the walls join the ceiling?
What is the condition of the wall coverings, drapes or curtains?
Do the electrical outlets work, are they grounded, and are there enough in each room? Do all the light switches work?
Are stairs and railings solid and sturdy?
Are carbon monoxide and smoke detectors installed?
Questions for the owner: Has there ever been a fire in the home? Has the home ever needed special treatment for insects or other pests? What type of, and how much, insulation is there in the walls and ceiling?
Interior: Attic
Does the roofing have water stains (a sign of previous leaks)?
Are there any droppings, wood shavings or other signs of rodents or insect infestations?
Is there enough ventilation and adequate insulation in the attic's walls and floors?
Are there exposed wires or splices which could be fire hazards?
Interior: Basement
Are there signs of moisture or stains from previous flooding or leaks?
If there's a sump pump, does it work?
Is there any cracking or flaking in the exposed foundation?
Is visible wood solid and soundly attached to the foundation? Any sign of insect damage?
If there's a crawl space, is it adequately vented and insulated, with no signs of damage from water or pests?
Appliances
Which appliances (refrigerator, oven, dishwasher, washer/dryer, etc.) come with the house? Do they all work properly?
Question for the owner: How old is each appliance?
Subsystems
Do the heat and air conditioning work properly? Are there multiple units or heating/cooling zones? When were the filters last changed, and are outdoor cooling units rusty or rundown? (Proper care of heating and cooling systems are signs of proper home maintenance)
Do faucets, toilets and other plumbing fixtures work properly? Do they have adequate water pressure? Are there any leaks, rust, unusual noises or signs of neglect?
Is the water heater in good repair, and does it distribute adequate amounts of hot water throughout the house?
Is the electrical system up to code, with all cables secured and not exposed or spliced? Is the breaker panel (a fuse box is a red flag) easily accessible, working properly, in good shape and not on a recall list?
Are chimneys, fireplaces, duct work, dampers and flues in good condition? Have they been cleaned recently?
Is there an adequate exhaust fan in the kitchen? Do all installed ceiling fans work properly? Are any fans vented to the attic? (They shouldn't be)
Questions for the owner: How old are the HVAC systems and water heater?
Additional Questions for the Owner
Is there a history of asbestos being used anywhere in the home?
Has the home been tested for radon?