Packing When You're Moving Long Distance
Emergency Contact Person
While this isn't something that you need to pack, you should identify a person who will be your emergency contact. This is someone who can be reached easily and will be around for the duration of your travels. Set a call schedule for you to check in with your contact person to ensure someone is monitoring your travels. They'll also act as a point person for any problems you encounter during your trip. For instance, if you have car trouble that postpones your arrival at your new place, they can contact the movers and/or real estate agent/landlord to let them know the change of plans.
Address of the New Home
It may seem obvious, but you might forget to bring the address of their new home. Further, you could leave without having the contact number of your new landlord or the real estate agent. First, you should always check and recheck with the movers to make sure they have the new address and contact number of you and an emergency number, just in case.
Route Plan
It's a good idea to plan your route with as much detail as possible. Not only will this ensure that you arrive at your new place on time, but also that your emergency contact has a copy of the plan and knows where you are on each day of your trip. Of course, if you have time, you can veer from the route, just make sure you let your emergency contact know of this change.
GPS Device
If your car doesn't have a GPS, it's a good idea to invest in one or download an app for your phone. Not only will it provide directions to where you're going, but can be programmed to find services, such as gas stations, mechanics, hotels, and restaurants, wherever you might be. We've found it to be incredibly useful and invaluable in particular when we drive on lesser-traveled roads and in areas that are sparsely populated.
Maps and Guides
While most of us rely on our GPS unit or smartphone, it's always a good idea to have a backup plan, like physical maps that you can rely on should the technology fail. It also makes planning a trip a little easier and more fun, too, especially if the whole family is involved.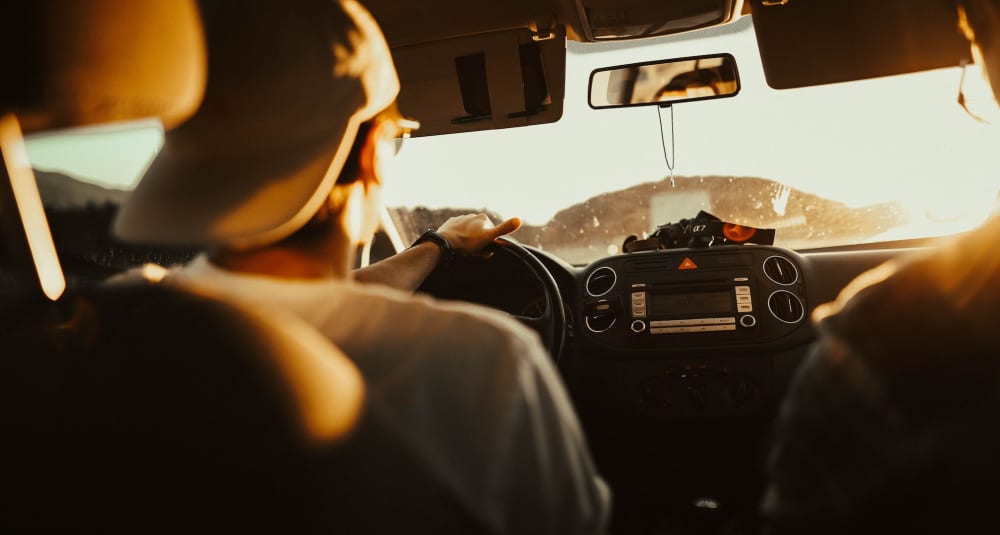 LONG DISTANCE MOVES
If you're moving across the state or even across the country, it's a good idea to rely on professional movers. An out of state move is often complicated because of the added driving time and the unknowns of your new hometown. Plus, you may have vehicles, appliances, and other tricky items you need to transport to your new house. Working with an interstate moving company makes it easier for you to attend to all the other relocation details, so you aren't as stressed when moving day rolls around.
LICENSING & INSURANCE
When hiring a professional mover, it's imperative to find a moving company that is both licensed and insured. Doing so reduces the chance of moving fraud and improves your odds of having an exceptional moving experience. After all, you want to make sure that everything that gets loaded into the truck and makes it where it needs to go. Further, if any damage occurs, you can only make a claim if your mover carries insurance coverage. If the moving company doesn't have insurance, it's more difficult to hold them responsible. Cheap Movers Boston ensures your movers are licensed and insured to transport your household goods across state lines. With us, you have fewer things to worry about!
IN-HOME ESTIMATES
By law, your moving company must complete an in-home estimate. During this process, an estimator surveys your possessions and creates a detailed inventory to calculate a more accurate quote. Always ask for this estimate in writing. This step eliminates any surprises on moving day like when movers suddenly ask for more money to complete your move. Any reputable mover will offer you an in-home estimate.
you may want to ask about the cost of adding other services to your relocation package:
Packing: Getting everything ready for the trip is especially challenging when it comes to a long-distance move. Unlike with a local move, in which you can make multiple trips to retrieve items, with an interstate relocation, you must have everything boxed and ready to go at once. Professional packers help you prepare for the move, alleviating the stress of getting everything organized, wrapped, and put into boxes.
Loading/Unloading: While loading the truck comes standard with any full-service move, you may just need assistance loading a rental truck or storage pod. Hire movers to assist with your loading or unloading.
Vehicle transport: Don't feel like driving your car hundreds of miles to your new home? We help you find auto transport companies to ship your vehicle safely without the hassle.
Storage: Haven't closed on your new house, but need to move out of your old place? Find cheap temporary storage for your things through one of our moving partners.
Unpacking: Once your stuff finally arrives at the new house, you'll probably be eager to get it all unboxed and put away. Trust a professional moving crew to do the job for you, so you can settle in that much faster.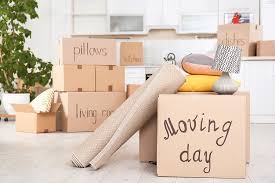 LONG DISTANCE MOVERS
Planning a long-distance move to or from Florida is stressful. There's the packing, cleaning, changing utilities, and possibly selling your home. But the biggest decision is choosing the best long-distance movers responsible for transporting your possessions across the country
moves from apartments, condos and houses. They work with individual residents and businesses. They offer pick-up and delivery services to points throughout the United States. Rest assured they comply with all regulations for moves across state lines and have a long track record of satisfied customers.
As full-service, long-distance movers, Good Greek offers:
Complete packing and unpacking services A full line of packing supplies In-house estimates before the move That estimate is cool- no last-minute price hike surprises! Professionals who can answer your questions leading up to moving day On moving day, supervised, uniformed movers are prompt, polite and ensure your items are packed safely. Disassembly and reassembly of your furniture Storage is available for your belongings 24-hour, 7 days-a-week business hours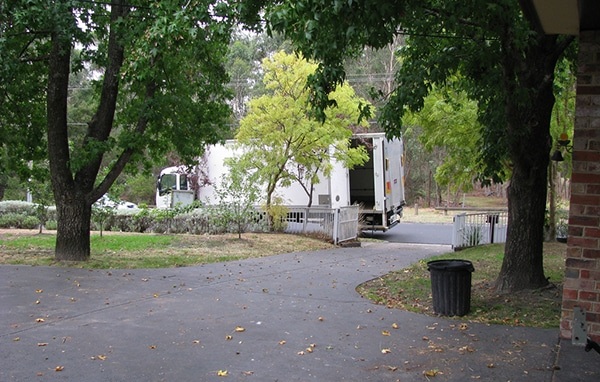 long distance moving
we go the distance for you.
Moving far away is particularly challenging. Fortunately, Planes Moving & Storage is here to help. We know it can be stressful to move to an unfamiliar place that's far from your current home and we are committed to making your long distance move as smooth as possible.
From professional packing and secure storage solutions to other additional services like debris removal, electronics installation, and even real estate help, we are truly a one-stop solution for all of your long distance moving needs.
Once we get to know the specifics of your move, we'll design a detailed moving plan so that you know exactly what to expect during every stage of the moving process. By trusting us with your relocation, you can ensure all of your items make it to your new home safe and sound.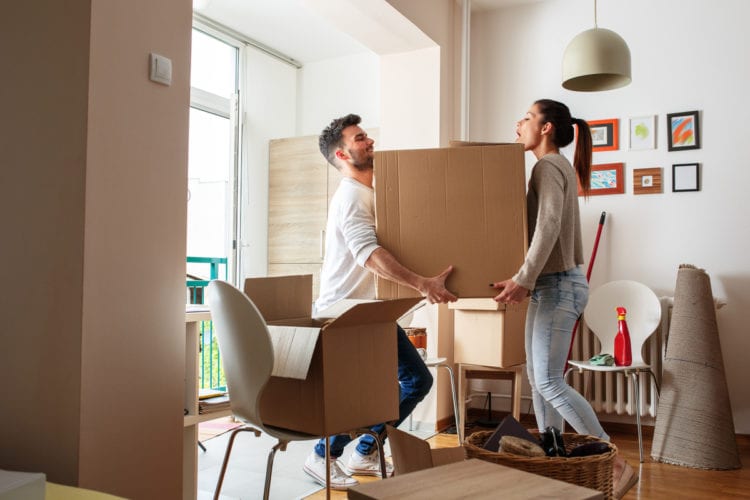 Ultimate Guide for Long Distance Apartment Moves
Decide how you want to move based on what you are moving and your budget. You can opt for a combination
Here's a guide:
Professional moving company – Use if you have a lot of furniture, boxes and fragile items like electronics.
Rental truck – Good for limited amounts of furniture and boxes. Since you will be the labor force, factor in your time and energy when comparing.
Shipping company – They handle mainly boxes, no large furniture or electronics and are more suitable for small apartment and dorm moves.
Preparing for a Move
Organizing a long-distance relocation involves lots of phone calls, emails and proactive thinking on your part
Here are a few items to address early, before things get crazy:
Do your research on movers, rental trucks or shipping companies – Check them out with the Better Business Bureau and websites.
Know your rights – Protect yourself and your belongings by going to learn how to spot red flags when dealing with moving companies.
Call your insurance company – They may offer an additional policy or rider to cover the move. If they don't, consider getting insurance through the moving company or a third-party insurer.
Take the time to declutter – Get rid of items you no longer need or use. Decluttering cuts down on the amount of stuff to pack and unpack.
Contact your new building – Find out if there are parking restrictions for the moving truck. Ask to reserve the freight elevator if your new home is a high rise.
Contact utility companies – Turn off or transfer services in your name, such as electricity, cable, telephone, high speed internet, water, garbage pick-up, etc.